Advertising and promotion
for online stores
and e-commerce projects
Digital strategy. Web analytics. Advertising. SEO. E-mail marketing. UX/UI. CRO.
All for your success.
Digital marketing solutions
for e-commerce
We have experience working with 100+ companies in the category of e-commerce projects, online stores and omnichannel retail, so we know well the specifics of their promotion, and we understand that for your success you need:
Digital agency UAMASTER will help you with any of these tasks or with all of them at once.
We hold the status of a Google Partner and a Meta Partner (formerly Facebook Partner), confirming the experience and expertise of our agency's professionals.
UAMASTER has been a Google partner since 2010.

Omnichannel retail
Hypermarkets
Electronics
Fashion (clothes, shoes, accessories)
Jewellery
Cosmetics and perfumery
Automotive goods
Specialized clothing
Products for animals
Food delivery
Medicines (pharmacy)
Optics
Online stores
Online hypermarkets
Electronics (multi-brand and mono-brand stores)
Fashion (clothes, shoes, accessories)
Specialized clothing
Products for animals
Jewelry and charms
Automotive goods
Art objects (paintings, antiques)
Goods for construction and repair
Industrial equipment
Other categories
E-commerce
Airline tickets
Business aviation
Prepared meal delivery
Food delivery
Water delivery
Services of mobile operators
Tickets for concerts
Insurance policies
Payment services
Blockchaine/Crypto projects
Other categories
Perfect digital experience
Perfect digital experience
Award-winning Digital Agency
Our achievements are confirmed by clients and experts.
Do you want your mother to plan her powerful project in the cities?
Talk to us.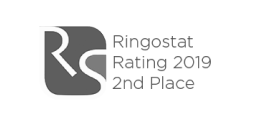 Why we are the best choice
what makes us different from other agencies
We have been working with online stores since 2004, and we have accumulated incredible experience in all aspects of strategy, advertising, and promotion of e-commerce projects.
We understand the specifics of advertising b2c and b2b e-commerce, mass, and specialized goods. Furthermore, we know how to work with large multi-brand hypermarkets, mono-brand stores, and specialized e-commerce projects.
Contact us, and we will talk about our work experience and cases, as well as discuss the plan of work on your project.
For each e-commerce project we work on, together with the client we determine the planned indicators: Revenue, CAC, ROI/ROAS, LTV.
We plan, launch and optimize every tool and every advertising campaign to achieve the client's goals.
To control indicators, we configure and use end-to-end analytics, which allows us to operate with aggregated data from CRM, Google Analytics and advertising systems.
Our principle of operation is the engineering accuracy of analysis and running of advertising campaigns.
No "fixed service packages" or "percentage of the budget". Pay only for work done.
At UAMASTER, we offer our clients transparent terms of cooperation, which gives you significant advantages:
We calculate the optimal budget for advertising to solve your problems. The cost of the agency's services does not depend on the size of your advertising budget.
The cost of the agency's services is calculated only taking into account the actual time of specialists working on your project.
This model of cooperation allows you to save 30-50% of the cost, compared to agencies that use a different pricing model.
You can order additional services at any time, as we do not limit our customers to any "package tariffs". Do you need the help of a digital strategist, PPC specialist, web analyst, email marketer, UX or SEO specialist, designer or web developer? We are always in touch.
Contact us now and we will calculate the optimal advertising budget for your e-commerce project.
Roadmap for e-commerce projects
You tell us about your tasks
Analysis of the current situation
Development of an advertising campaign plan
Web analytics check. Setup advertising campaign.
Constant optimization of the campaign.
Online store advertising requires deep digital expertise, attention and daily painstaking work.
We are interested in long-term cooperation with e-commerce customers, and we will be happy to help you achieve your goals.
.uamaster/ performance marketing engineers